The Keten Wardrobe Collection's heart.
The ideal raw material was the Keten Wardrobe Collection's heart.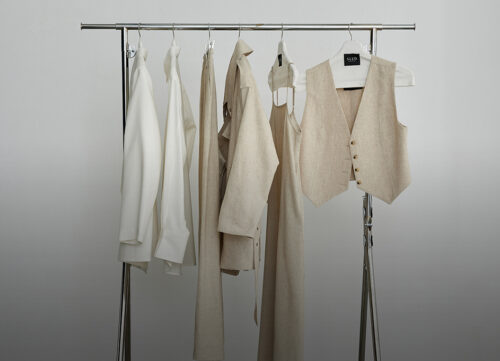 Summer Wardrobe Cancellation: Keten
Chain outfits are the perfect companion if you want to express your style while wearing comfy clothing in the sweltering summer. The basic and cozy aesthetic of the 1990s is reflected in the choice of this natural, lightweight material.
Particularly appropriate for the summer is the Kan Keten Collection. Your body will stay cool and comfy all day long because of its breathable structure. The idea of sustainable fashion is also supported, and the outfits' durability is ensured.
This collection provides a wide range of options for outfits for important occasions as well as for work and casual wear.
Chain dresses, shorts, and jackets are particularly versatile and may be worn anywhere, from the city to the beach.
The Keten Wardrobe Collection is the ideal option to keep you fashionable, particularly in the summer, with its light and cool fabric. This collection is for anybody who values both elegance and comfort and wants to have a classic street look, even on sweltering summer days.
Keep in mind that Kan's unique assortment of chains draws inspiration from both historical minimalist fashion and modern women's demands. Take a specific spot in your closet for items that will make you feel good and look good.
Enter the magnificent Kan Keten Collection to celebrate the summer months in style.